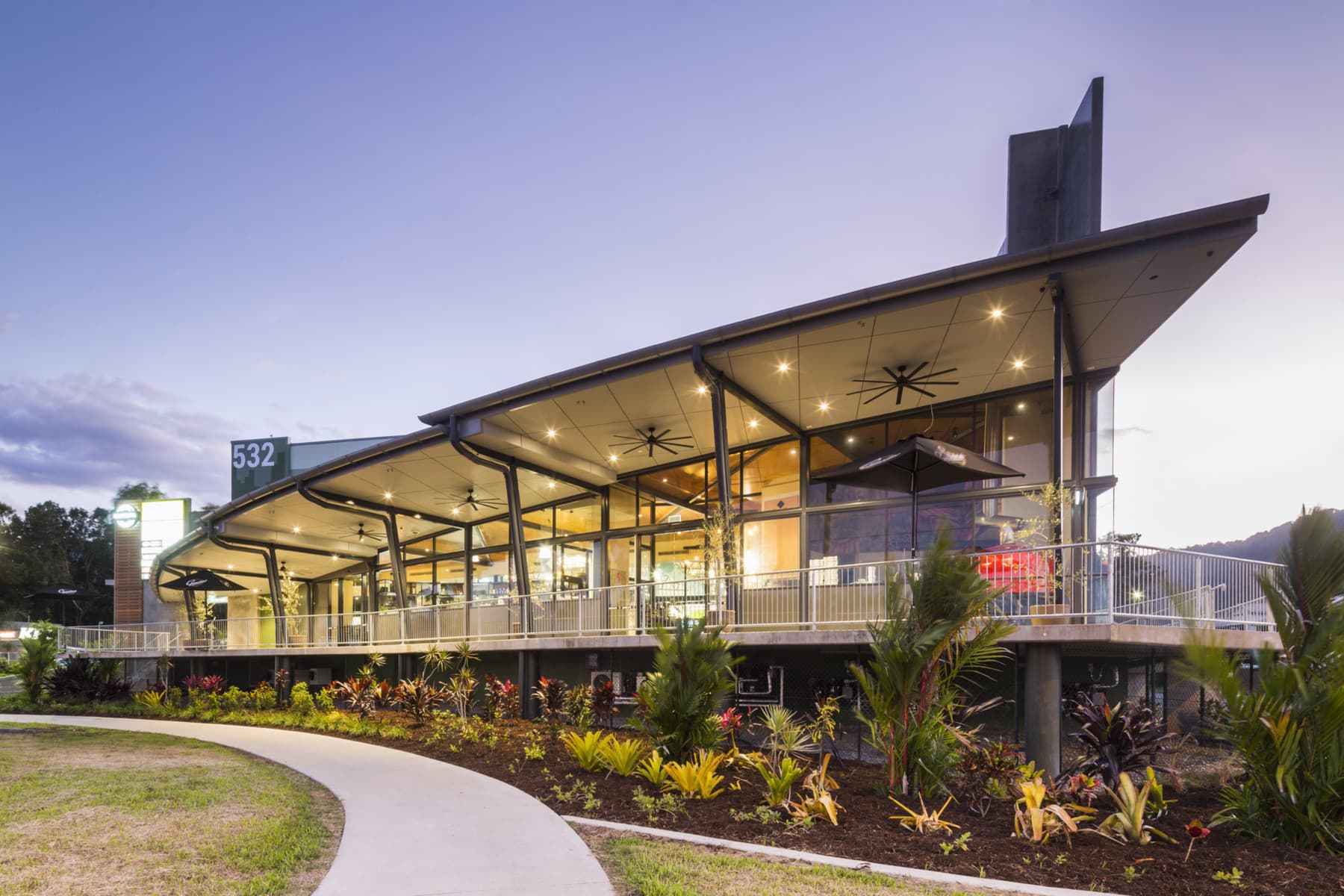 This building is a 'Village Market' style development featuring an open plan Pharmacy with a Medical Centre, outdoor dining area, restaurant, physiotherapy rooms, beauticians, yoga/dance studio, muscle foods & natural therapies providing over 2000m2 of new tenancy floors area over two levels.
The site was re-developed from an existing restaurant and required complex geotechnical solutions for the deep basement and building structure, extensive car parking has been incorporated with the full basement carpark. The pharmacy tenancy was advanced to meet statutory time constraints with staged completion of the balance of trading areas in a live environment.
Extensive Main Roads interface was required including the relocation of public service mains infrastructure.