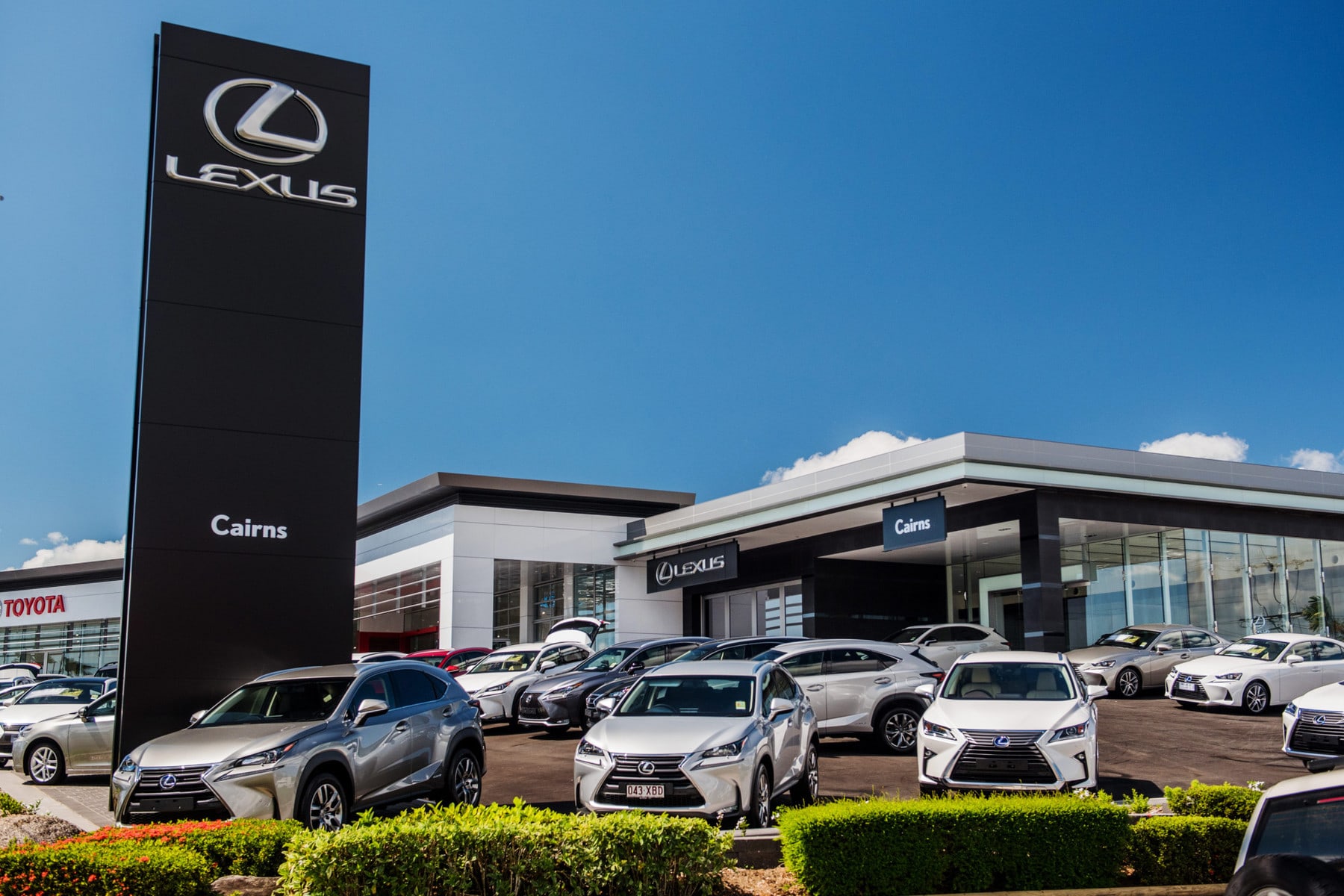 The major renovation of Pacific Toyota was a Design and Construct contract, the work was completed under a live environment as the existing Workshop / Service Centre needed to remain active, as well as their Spare Parts division which was directly under the Showrooms of Lexus and Toyota. We completely demolished then extended by 150m2 of floor area over an extra 420m2 of basement storage before completely re building the Showrooms to the current Toyota and Lexus specifications this involved all new services sometimes connecting to existing providing extra challenges for our team.
To next challenge to finish the carpark sales yard to suitable levels for car display and public pedestrian access whilst not disturbing the majority of the existing landscape. New stairs and retaining walls were incorporated into the design as we needed to lift existing levels by 750mm. In all the project was delivered by the 12th June 2017, 5 weeks after our original tender period this extra time was added by the client in 1.2 million dollars in variations and extra scope.
We and our client are very pleased with the outcome overall and we look forward to Pacific Toyota recommending Keir Qld as there builder of choice.