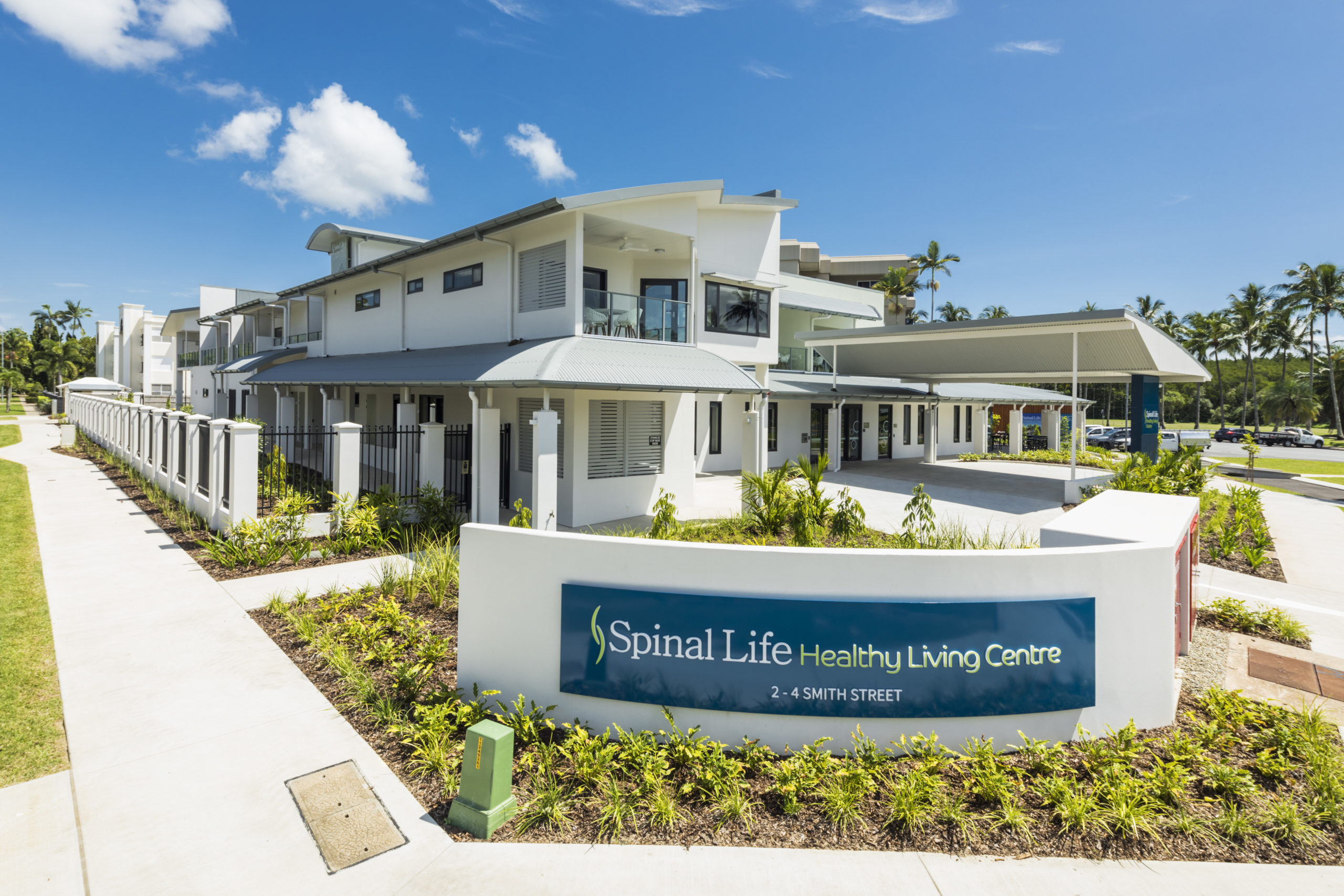 Spinal Life Australia was the Design & Construction of a 2400m2 Health Facility & Accommodation Centre which is fully accessible, inclusive of facilities and specialist services to support the health and wellbeing of people with spinal cord damage or other physical disabilities. The facility includes a purpose built indoor therapy pool , gymnasium, professional consultation suites, therapy rooms, café and residential accommodation units.
Keir Qld were engaged early to develop the concept design to address various challenges inherent with the site including difficult foundation design and construction with engineered fill, adjoining building foundation stabilisation, monitoring and ground improvement and acoustic attenuation for the building. Given the nature of the use our clients were specific that the building needed to be fully accessible to the highest standard of access and use for their clients without the 'clinical' feel that these requirements can impose. The site is located along the Esplanade Foreshore in Cairns and the accommodation portion of the building needed to maintain a high standard of fitout and be no less than any other holiday let type apartment in the area.
Keir and our consultant team negotiated with the various public utility and on street works requirements for the site on behalf of the client and we incorporated many design solutions to optimise the use, amenity and performance of the building particular to the tropics and maintenance of the asset long term. Spinal Life Australia were a fantastic client, very engaged which resulted in a great project.